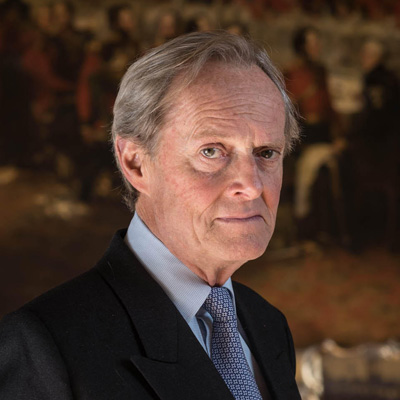 Charles Wellesley, 9th Duke of Wellington
Arthur Charles Valerian Wellesley, 9th Duke of Wellington, was Chairman of the Council of King's College, London from 2007 until 2016, and played a pivotal role in founding King's Maths School.
As Patron of our school, the Duke is committed to widening participation in the mathematical sciences by supporting young people from backgrounds currently under-represented in these fields.
The Duke was born in 1945 and educated at Eton College and Christ Church, Oxford University, where he gained an MA in Politics, Philosophy and Economics.
The Duke was a Member of the European Parliament from 1979 to 1989 and has held a number of Chairmanships and Directorships in the private sector.
In October 2015, the Duke was elected to the House of Lords as a representative hereditary peer.