Welcome to King's Maths School
Study at King's Maths School
If you love mathematics and want a career where you can apply your skill in the mathematical sciences, come and join us for sixth form study. Find out more about the admissions process here.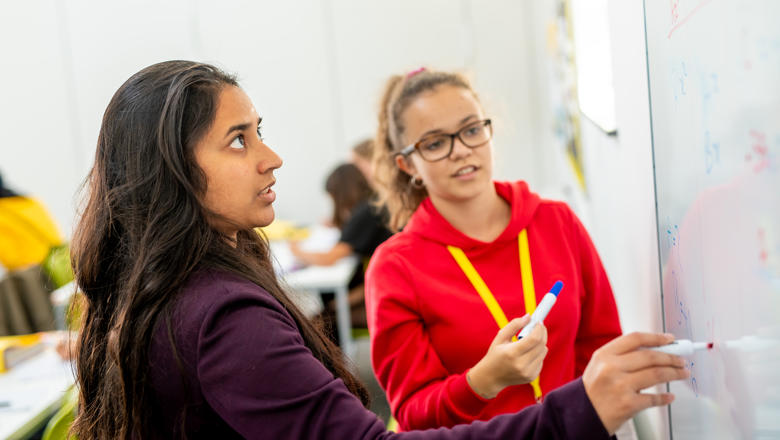 A Level results 2021
The Class of 2021 attained outstanding A Level results. 78% of grades were A*s and 94% were A or better. More than 25% of leavers are going to Oxbridge, with all others progressing to highly competitive programmes. See the news story below for further details!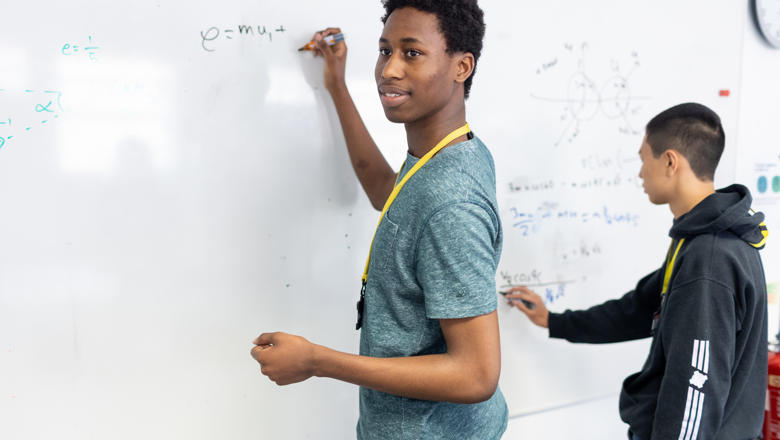 A fascination for mathematics
King's Maths School is for students aged 16-19 with a particular aptitude and enthusiasm for mathematics, and aims to widen participation in mathematical degrees and careers at the very best universities and institutions.
King's Maths School is run in partnership with King's College London, and is the first of many specialist mathematics schools opening around the country with the support of leading universities.